MEDIA & PR
If you have questions regarding print, radio, television interviews, or other media-related inquiries, please contact us using the above form or below email: mediarequest@contactAAC.com

Our website does not host any form of advertisement for sources outside of AAC. Our funding is generated through the treatment services we provide. No funding is generated from any advertising or external sources, and there is no conflict of interest to disclose on this website or the content herein.
Other Ways to Get in Contact With Us
There are a variety of confidential, free, and no obligation ways to get in contact with us to learn more about treatment.
Call us at There, one of our admissions advisors can answer any questions you might have about treatment for you or a loved one.
Fill in our online insurance verification form below to find out if your insurance provider may be able to cover the cost of treatment. Our admissions advisors may contact you thereafter to discuss your options.
Explore Our Nationwide Treatment Centers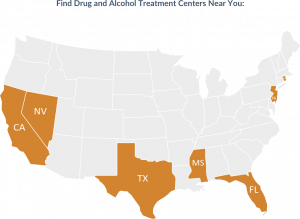 You Might Also Be Interested In: